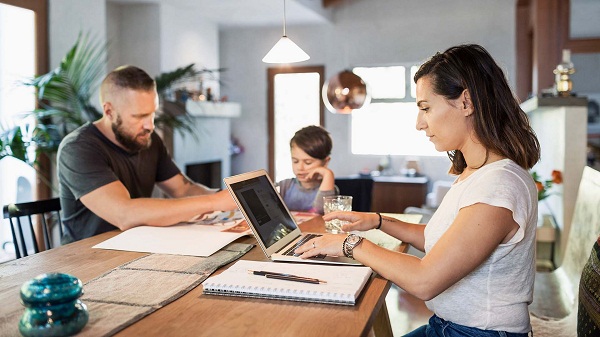 Foreword
One of the biggest obstacles entrepreneurs face is the elusive work-life balance. How can you give your business 100% of your effort while maintaining social relationships, hobbies, and family connections? Understanding how to simplify your business and care for yourself are the first steps.
Simplify Running a Business
To balance your work and personal life, learn to simplify your business. Don't try to be a perfectionist because mistakes are human and all errors can be used as a learning tool. One way to keep your business simple is to go digital. A lot of small businesses choose to create paystubs or invoices manually. Use online tools to save money and time.
Make sure to have a business plan. Organization, scheduling, and planning are critical to juggling business and life. Your business plan includes a profit-loss forecast, cash-flow analysis, and break-even analysis.
If you want to begin selling different services, consider registering your doing business as name. Your DBA is your fictitious or assumed business name. When you file a DBA, you can sell services and products under a name other than your legal name.
Make Time for Hobbies in Your Life
Don't let anyone tell you that taking time for yourself isn't worth it. Self-care is anything you do to promote your physical, emotional, or mental health. If you want to be resilient against stressors, self-care is critical. There are several types of self-care, including:
Social
Mental
Spiritual
Physical
Hobbies contribute to your self-care. For example, exploring your passions in an art class or bowling competition may foster new social connections. Meeting people with your interests and passions increases happiness.
If you are frustrated with your work or stressed, you have something to do to keep your mind off of it at the end of the day. For instance, if you do pottery, it reminds you that you are more than just an entrepreneur. You may also be an artist.
If you love yoga, research shows that it reduces stress and helps you relax. Those who do yoga have lower stress hormone levels and may even improve anxiety levels. If you fear you don't have time for self-care, consider hiring other services for your business. Delegation allows you to spend more time working out, discovering new hobbies, and relaxing. See how you can work with and collaborate with Working Mum Kitty to free up your time and energy.
Keep Your Health in Focus
As an entrepreneur, it may be easy to say that you are too busy for a healthy lifestyle. However, if you want to prioritize work and family, you have to take care of yourself too. To start your health and wellness journey, create a schedule to help yourself prioritize important tasks and stay productive throughout the day.
An easy way to pay attention to your health is by drinking plenty of water. Over half of your body is water, and without it, you cannot expect your body to run efficiently. When it comes to food, stay away from unhealthy diet fads, but instead, try to approach your lifestyle with a healthy eating regime. Healthy diets include balancing and maintaining your nutrients. Try to consume healthy foods of all different colors.
Last But Not The Least
In addition to physical health, pay attention to your mental health. Overworking can leave you exhausted, burnt out, and ill. You may lose your ability to fight off illness and find it difficult to start work every morning. Pace yourself and remember to take breaks for food, exercise, and rest.
Don't forget to care about yourself! Self-care, healthy living, and simplicity can change your life and help aid in productivity and happiness. How you care for yourself directly impacts your ability to work. So if you need more insights and inspiration on how to thrive as a working mom and home-based business owner, explore the Working Mum Kitty blog!