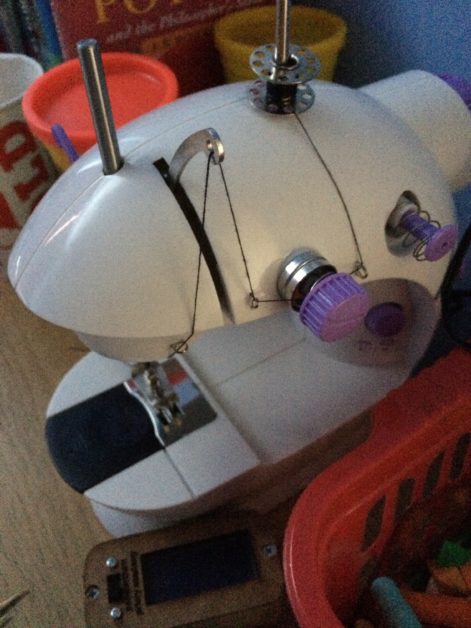 http://youtu.be/erYKB_xOyME​
If you are looking for some activity for the kids over the summer, sewing is one of the best I've found.
This little machine is only £12.50 from Hobby Craft, it keeps my girl so happy!
It is very easy to use, so far I found there's no major safety hazard using it for my girl. It just requires initial set up and then it's ready!