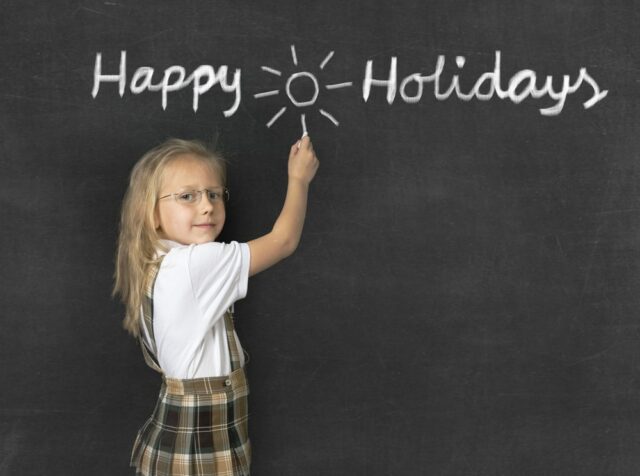 Introduction
Balancing work and family life can be challenging, especially during school holidays. As a working parent, you want to ensure your children are entertained and engaged in fun activities while also fulfilling your professional responsibilities. Fortunately, we've got some budget-friendly and creative ideas to help you maintain that delicate balance. In this article, we'll explore various fun activities that will keep your kids entertained during school holidays.
Creative Indoor Activities
DIY Craft Projects
Unleash your children's creative side with simple, affordable, and fun craft projects. Provide them with materials such as coloured paper, glue, scissors, and markers, and let their imaginations run wild. Some ideas include making paper animals, greeting cards, or even constructing their own storybook!
Cooking Together
Get your little ones involved in the kitchen by teaching them how to prepare simple meals or snacks. Not only will this activity keep them entertained, but it also helps to develop their cooking skills and encourages healthy eating habits. Pick easy recipes like fruit skewers, homemade pizza, or no-bake cookies.
Indoor Treasure Hunt
Organise an indoor treasure hunt for your kids. Hide small treats, toys or clues around the house and give them a map or riddles to solve to find each hidden item. This activity encourages teamwork, problem-solving, and creativity.
Fun and Educational Activities
Reading Time
Encourage your children to read by setting up a mini-library in your home. Select a variety of age-appropriate books and allocate a specific time each day for quiet reading. You can also read to them, which helps develop their language and listening skills, and strengthens your bond with your child.
Science Experiments
Simple science experiments can be both entertaining and educational for your kids. Using household items, you can create a mini-volcano, make slime, or even grow your own crystals. There are plenty of online resources available to guide you through these fun experiments.
Puzzle and Board Games
Keep your kids entertained with puzzle and board games that challenge their minds and encourage critical thinking. Classic games like Scrabble, Monopoly, or chess are great options, as well as jigsaw puzzles and Sudoku.
Outdoor Activities
Nature Walks and Scavenger Hunts
Take advantage of the great outdoors by going for nature walks or organising scavenger hunts in your local park. This activity not only keeps your children entertained but also teaches them about the environment and the importance of physical exercise.
Gardening
Gardening is a wonderful way to keep your kids engaged while teaching them about nature and responsibility. Plant flowers, herbs, or vegetables in your garden, or even create a small garden in pots if you have limited outdoor space. Your children will love watching their plants grow and harvesting their produce.
Community Events and Workshops
Many local councils and community centres offer free or low-cost events and workshops for children during school holidays. From art classes to sports camps, these activities provide great opportunities for your kids to learn new skills, socialise with other children, and have fun.
Collaborative Activities
Playdates
Arrange playdates with your children's friends, either at your home or theirs. This allows your kids to socialise, develop their interpersonal skills, and engage in fun activities with their peers, while giving you some time to focus on work or household chores.
Family Movie Night
Organise a family movie night by selecting age-appropriate films, preparing snacks, and setting up a cosy viewing area. This activity encourages family bonding and provides a relaxing way to unwind after a long day.
Volunteering
Teach your children the importance of giving back to the community by participating in volunteering activities together. Many charitable organisations welcome families to help with tasks such as sorting donations, planting trees, or participating in local clean-up events. This activity not only keeps your kids entertained but also instils in them the value of empathy and compassion.
DIY Sports and Games
Obstacle Course
Create a fun and challenging obstacle course in your garden or a nearby park using items such as hula hoops, skipping ropes, and cones. This activity promotes physical fitness, coordination, and teamwork.
Homemade Mini-Golf
Set up a homemade mini-golf course using household items like plastic cups, cardboard boxes, and small balls. Design different levels of difficulty to keep your children engaged and entertained.
Water Play
On a hot summer day, nothing beats playing with water to cool off and have fun. Set up a paddling pool or sprinkler in your garden, or have a water balloon fight with your kids. Always remember to supervise your children around water and apply sunscreen to protect their skin.
Conclusion
Keeping your children entertained during school holidays doesn't have to be expensive or time-consuming. With a little creativity and planning, you can provide them with a variety of fun and engaging activities that cater to their interests, allowing you to balance your work and family time effectively. So, give these budget-friendly ideas a try and create lasting memories with your kids while they enjoy their school holidays.