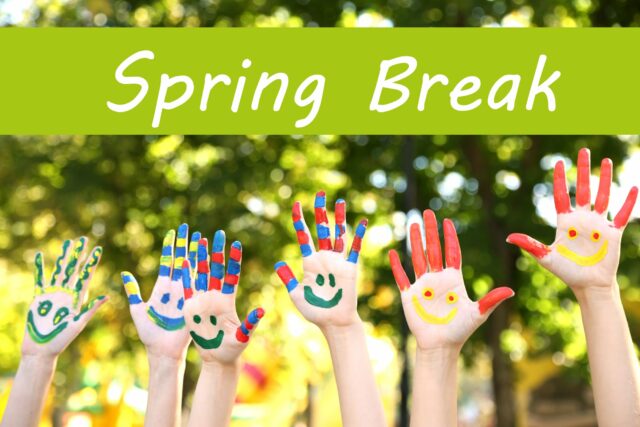 Finding the perfect spring break destinations for families can be a challenge. Whether you want to explore the great outdoors, soak up some culture and history, or just relax on the beach, choosing the right spot for your next family vacation can be challenging. To help you out, we've rounded up 15 of our favourite ideas for spring break trips with kids! From coastal towns to national parks in North America and Europe, here are a few of the best places to go on spring break with your family.
1. Explore Mexico's Mayan Riviera
The Mayan Riviera is one of the most beautiful stretches of coastline in the world, and it's perfect for a family vacation! From Tulum to Cancun and beyond, explore some of Mexico's most stunning beaches and rich Mayan heritage. Spend the day snorkelling in the Caribbean Sea, take a jeep tour of local ruins and temples, or just relax by the pool with a margarita!
With lots of fun activities for kids and adults alike, the Mayan Riviera is an excellent destination for any family looking for a bit of adventure.
2. Discover The Florida Keys
The Florida Keys offer stunning views of the Atlantic Ocean and plenty of activities to keep everyone in your family entertained, making it one of the best spring break destinations. Whether you want to explore colourful coral reefs, go fishing or just relax in the sun, the Keys are an ideal family getaway.
3. Camping In The Great Smoky Mountains
If you're looking for a scenic spot to camp and explore nature with your family, look no further than The Great Smoky Mountains! Home to thousands of miles of trails, plenty of camping sites and numerous waterfalls, the Smokies will surely be a hit with anyone looking for an adventure-packed holiday. The kids will love the chance to spot wild animals, and you can take part in plenty of activities, such as fishing and paddling. And don't forget to check out nearby towns like Gatlinburg for many family-friendly attractions!
4. Visit The Grand Canyon
Considered one of the world's seven natural wonders, The Grand Canyon is a must-visit spot for any family looking for an unforgettable experience. Its stunning views, rich cultural history and hiking trails will keep you busy for days. Don't forget to check out iconic spots like Horseshoe Bend, Desert View Watchtower and Yavapai Point. And if you're feeling adventurous, why not take a hot air balloon ride over the canyon? You'll experience the breathtaking beauty of this gorgeous natural wonder from above.
5. Go Camping in Yosemite National Park
Yosemite National Park is one of the most popular national parks in the United States, and for a good reason! There are plenty of activities for everyone, like hiking, camping, biking and horseback riding. You'll also be able to dip in the crystal-clear waters of lakes like Tenaya Lake, Merced River and Yosemite Creek. So enjoy your time in this stunning area of California, whether you stay at one of the many campsites or go backcountry camping with friends.
6. Explore the Volcanic Islands of Hawaii
Hawaii's volcanic islands are a paradise for adventurers and nature lovers alike. From Kilauea, one of the most active volcanoes in the world, to the stunning Haleakala summit, you can explore the forces of nature and feel like you're on top of the world. You can go snorkelling, scuba diving, or even take a boat tour to spot whales, dolphins and other marine life. And don't forget to take a dip in one of Hawaii's many hot springs! You can't go wrong with a spring break getaway to the Hawaiian Islands. Prepare for a thrilling experience of excitement and exploration!
7. Relax on the Beaches of San Pedro, Belize
Experience the laid-back lifestyle of Belize at San Pedro, an island town off the coast. Here you can relax on sandy beaches, explore ancient Mayan ruins and dive into some of Central America's most vibrant coral reefs. With plenty of outdoor activities to enjoy, such as kayaking and hiking, you'll bring home unforgettable memories from your trip to San Pedro.
8. Explore the Colourful San Ignacio, Belize
San Ignacio is a town in the Cayo District of Belize known for its natural beauty and archaeological sites. Take a day trip to the nearby Xunantunich Mayan ruins, or spend some time exploring Cahal Pech, an ancient city lost in the jungle. For those looking for adventure, San Ignacio is full of wildlife, from reptiles and amphibians to exotic birds. When the sun sets, take a stroll through the town centre for some delicious local cuisine and live music. It's an experience you won't forget!
9. Discover Placencia Village in Belize
Placencia is a small village on the southern coast of Belize with a laid-back atmosphere and stunning white sand beaches. Surely one of the best spring break destinations. It's the perfect place to unwind and relax, whether by participating in some water sports or just kicking back on the beach with a good book. The town centre is full of unique restaurants and bars, offering a variety of traditional dishes and live music. The nightlife is just as vibrant, with a range of clubs and bars to suit any taste. So take in the sights, sounds and smells of Placencia village and make some lasting memories!
10. Enjoy the Kid-Friendly Playa Norte, Isla Mujeres
Isla Mujeres is a small Mexican island off the coast of Cancun, famous for its gorgeous beaches and vibrant nightlife. Playa Norte is one of Isla Mujeres' best-known beaches, known for its calm waters and white powdery sand. Kids love it, too: there are plenty of shallow areas to play in, as well as a pirate-themed playground and a water park. Spend the day swimming, snorkelling and building sandcastles before enjoying a meal of fresh seafood on the beach at sunset. It's an unforgettable experience for your whole family!
11. Visit Tulum Archaeological Zone
Tulum is an ancient Mayan city perched atop stunning white cliffs overlooking the Caribbean Sea. It's one of the best-preserved archaeological sites in Mexico and a must-visit for anyone interested in exploring the country's rich history. Spend some time wandering around the ruins, learning about their significance, and admiring the impressive sea and jungle views below. Don't forget to bring a camera to capture your visit!
12. Drive Through Lagoon Bacalar
Lagoon Bacalar is an incredible natural wonder in Mexico, with sparkling blue and green waters surrounded by lush vegetation. Embark on a road trip through the lagoon, stopping to take pictures and explore beautiful islands along the way. If you're feeling adventurous, try some of the water sports available such as snorkelling, kayaking, and stand-up paddle boarding. You can also find secluded beaches where you can relax in peace!
13. Admire the Colourful Flower Fields in Lisse, Netherlands
Spring is an especially beautiful season in the Netherlands when the countryside is covered with brightly coloured tulips. Enjoy the vibrant colours and fragrances of tulips, daffodils, and other flowers as you wander through the winding paths. Take time to appreciate the beauty of nature and savour the unique scent of the blooms. There are many places where you can take pictures and capture breathtaking memories that will last a lifetime. If you're feeling adventurous, you can also take a hot air balloon ride over the flower fields for an unforgettable experience!
14. Unwind at the Thermal Spas of Tuscany, Italy
Tuscany is known for its therapeutic thermal baths that have been used since Roman times to relax and heal ailments. Enjoy a day of pampering surrounded by stunning scenery as you soak in the hot springs. You can choose from numerous spas that offer various treatments or enjoy a leisurely dip in the thermal waters. Afterwards, reward yourself with some of Italy's finest cuisine and take a stroll through charming villages. Whether you're looking to relax or reinvigorate your body, Tuscany is the perfect place to do it.
15. Soak Up the Sun in Menorca, Spain
Experience an unforgettable Mediterranean getaway on the sun-soaked island of Menorca. Here you can enjoy miles of gorgeous beaches, dramatic coastal cliffs, and turquoise waters that are perfect for exploring or simply soaking up the sun. The island also offers a variety of activities, from snorkelling and sailing to exploring historic towns and winding streets. After a day of adventure, you can relax in one of the island's many restaurants or beach bars, where you can enjoy fresh seafood dishes and sip on regional wines as the sun sets over the sea.
Conclusion
All in all, these 15 amazing spring break ideas for families are sure to fill your schedule with fun, adventure, and memories you'll love. Whether it's a road trip across America, exploring national parks, a beach vacation, or beating the heat in resorts, these family-friendly activities will make your next spring break unforgettable. No matter what idea floats your boat the most, you're sure to have an unforgettable experience. Planning ahead is key – brainstorm some ideas and do your research so that everyone can get on board with the plan. And don't forget those family photographs; you'll want to capture those magical moments so you can cherish them later! Do you know any other perfect place to spend spring break with your family? Share your favourite destinations below, and let us know how you make it a special one! Have fun out there!