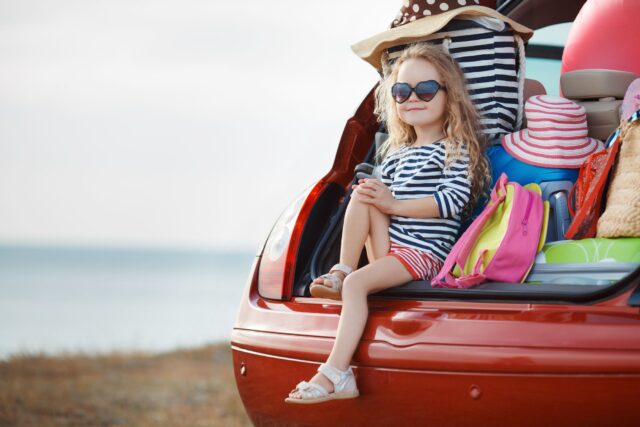 Are you and your family in need of a break from the everyday grind? But you don't have deep pockets or time to plan something extravagant? Don't worry. I have just the solution. In this blog post, I'm going to share five affordable and fun ways that you can travel with your family without breaking the bank!
From creative camping trips to finding hidden gems off-the-beaten track – I promise that there's an option for every budget. So grab yourself a comfy chair, put on some soothing background music (my personal favourite is an ocean wave playlist), and prepare yourself for some great ideas on how your family can experience some fantastic memories without spending too much money!
1. Visit a National Park
National Parks are the perfect way to explore extraordinary nature and wildlife while making some unforgettable memories. There's something so special about taking in all the wonders of nature – from spectacular sunsets to majestic mountain peaks and meandering trails. The possibilities are endless! Plus, this is a great way to get outdoors with your family – since many national parks are free or offer discounted rates for families. So you can take in all the beauty of nature without worrying about spending too much money!
Don't forget to pack the essentials – like a camera, snacks, water bottles and comfortable walking shoes. Doing so will make sure you and your family are prepared for whatever nature throws at you!
Also, make sure to plan ahead and research the national park you'll be visiting – to get all the latest information on closures, facility updates, and any special events or activities.
2. Go Camping
Love nature but don't feel like visiting a national park? Don't worry. There are plenty of other ways to get outdoors with your family without spending too much money – one of which is camping!
Whether it's an overnight stay in a tent, an RV or even a cabin – camping is a great way to explore the outdoors and have some much-needed family bonding time. Plus, it's budget-friendly too – since many campsites offer affordable rates for tents and RVs (and some are even free!). Just be sure to check out the amenities before you book, so you can make sure your family will have access to all the necessary things like bathrooms, electricity and running water.
Also, don't forget to pack all the essential items, such as sleeping bags, flashlights and cooking supplies – this way, you and your family can enjoy a fun-filled camping adventure without any unnecessary stress or worry.
3. Take a Road Trip
Who doesn't love a good road trip?! Nothing beats the feeling of rolling down the windows and singing along to your favourite songs as you drive through beautiful landscapes and make memories that will last forever. Plus, it can be an incredibly affordable way to travel with your family – since you don't have to worry about expensive plane tickets or hotels.
So, if you're on a budget and in need of some family bonding time, why not plan a road trip? Just make sure to do your research so that you can find the best routes with the most exciting scenery. Plus, check out the local attractions along the way – this way, your family will have plenty of options for activities and sightseeing.
And don't forget to pack snacks and plenty of water! It's essential not only for your comfort but also for your safety.
4. Visit a Farmers' Market
Farmers' markets are not only great places to get fresh produce, but they're also usually located in scenic areas that are worth exploring. Plus, it's always fun to try new foods! Your family can sample all the tasty treats and pick up some fresh ingredients for your next home-cooked meal – all while saving money in the process.
Before you go, make sure to look up any nearby farmers' markets and plan accordingly. This way, your family will get the most out of their visit and have plenty of unforgettable memories to take home with them.
5. Go Stargazing
Stargazing is a great way to explore the night sky and learn more about astronomy – without spending too much money! All you need is a clear night, some blankets and maybe even a telescope if you have one (or can borrow one).
Just grab your family, head to a dark spot away from the city lights and spend some time looking up into the sky. This is an excellent activity for all ages – kids can learn to identify constellations, while adults can appreciate the beauty of the night sky.
At the end of your stargazing session, don't forget to take some photos! This way, you and your family will be able to look back on the memories for years to come.
Conclusion
Affordable family travel can be a great way to make memories and bond with your loved ones – without breaking the bank. With these five ideas, you'll have plenty of activities that are both fun and budget-friendly. So go ahead, plan your next trip and get ready to make some fantastic memories!
Happy travels!