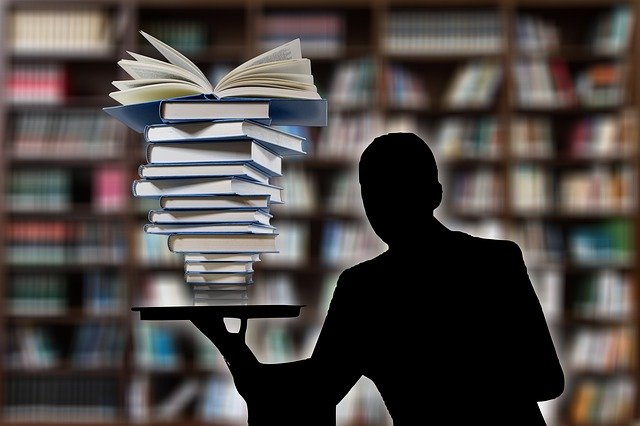 When you open a book, you begin a new world for yourself. With boosting energy that guests for a magnanimous outreach for a dynamic vibe of productivity are a much-needed tool for going with the adverse times. Indeed, flipping the pages of the best productivity books in 2020 would lay an outline for embracing the changes for a productive and functional mindset.
Quoting the simple verses from Mark Twain,
"Good friends, good books, and a sleepy conscience: this is the ideal life."
Contextually, tracing back to the ideal sense of productive life in the present scenario may find a broader screen to cast on!
While the world now stands to face the spiky grips of the pandemic with a much optimistic approach, you may have questioned your productivity for your work life! That may be a common aspect for most of you.
Meanwhile, the organizations are now heading for a change in their work frontiers, embracing work from home and remote work to qualify the race! During this pandemic, when the situation gets flowed in the reverse stream, how about flipping over the pages of the best productivity books in 2020?
Indeed, that would rather be more rejuvenating than adding one more positive statement to your community group! In fact, getting a sense of productivity and connectivity with the outer world in the vast library in mind can be amazing.
Moreover, it is essential to think differently, at times, that the majority would refrain from getting their nerves, so let us get started with the best productivity books in 2020 with an open mind!
Imprinting verses for enhanced productivity!
This book has been accepted with wide acceptability for different sections of the people. Contextually, imprinting the power of the texts on the minds of the readers, it is considered one of the best productivity books in 2020.
Interestingly, guiding many of you through the world of business and commanding a purposeful life, the book is well recognized by people as one of the best masterpieces of Dr. Covey.
It has the power to influence your mindset for a peaceful, purposeful, and prosperous approach for leading life. You can feel the essence of competing with this competitive world in all fields with an efficient mind. The 7 Habits of Highly Effective People is a book that would guide you through the various ways in whichever field you want to prosper. Well, a must-read book for enhancing productivity and boosting the confidence in you through multiple levels.
Get this top seller book on your shelves now!
If you are one of those who cannot control their anger from jumping enormously to a higher frame, this book is for you. Your behavior can be considered sometimes that of an irrational or an impulsive one, how to control that? Also, do you face some circumstances with greater trepidation and fear?
Moreover, in some cases, the adverse f self-doubts can kill you internally! If you find your conditions similar to any one of the above, you have landed on the right except for getting out of it. The author, Steve Peters has the best to get you out of that state in an exciting way.
The knowledge of conquering the fear and anxiety in daily life, along with some of the best techniques, this book is a must to have a tool for you. Moreover, it will help you control your emotional aspects with a better way of reaching your full capacity and productivity.
Well, finally, a book that defines generation prospects for getting into a more productive era! This is a book by a superstar blogger who conveys the essence of a modern lifestyle. The book covers the various aspects of worldly pleasures, focussing more on your happiness and betterment.
Indeed, you may not be in a positive mindset all the time, and that is something that got its verses right on the pages of this book. Opting for greater acceptance in an unabashed context can be the essence of a truly happy life. It is well written by Mark Manson and draws an outline of an honest and clear approach for seeing your life.
Go through the book for its outrageously well-driven contexts that match the present life. Having a progressive and clarity in approach can undoubtedly enhance your productivity to levels.
Conventionally, harnessing your unconscious mind's extraordinary power can be a significant determinant of your life goal! Wendy Woods has created an aesthetic effect on the kinds of the reader through a book that focuses on the habits.
Well, right on the stage, the books speak about the daily habits that people acquire over time and then blend in the illusions of the past. Wendy Woods believes that nearly half of the time, people repeat things that they have done in the past without giving a second thought to it! That is indeed, correct!
This book is a potent mixture of neuroscience and case studies conducted in her lab. It is highly practical books that uncover the reasons behind most of your actions that you may not think sharing incidents from every aspect of your life.
Well, dealing with frustration for leaving the task until the last minute can share some of your habits' too! Often, you may not get things done in the given time, which does call for a lazy attitude! If your conditions match with these, do flip pages of this book for a greater understanding of your actions. Figuring out the reason behind your procrastination can be amazingly effective with this book. Through this book, you can establish a balance between the annoying and the exciting things that make up your life. Learn how to stay motivated, even if the work does not hover that feel to you. Get onto the pages now!
Do you wake up in the morning to hit the gyms? If not, self-discipline can drive your life goals to greater distances. Well, that statement seemed monotonous, get this book for revealing the beauty of a self-disciplined life. Moreover, the book extends a firm guarantee for creating a purposeful life, the way you want!
That has indeed helped millions of people to get those tricks and proven techniques, let it find a space in your overthinking frontiers to lift the weight effectively. You can get the book to understand the importance of having a relentless mindset for enhanced productivity in your life.
Contextually, silencing your inner critic can be an essential way to live for many of us. Taking the charges and getting the controls for our life in our hands is important. Moreover, opting for higher productivity would mean embracing the best organizational tips that get hold of your life processes. This book offers you just the same.
Sometimes, you may feel conventional for our brain to be biased towards pessimism! If so, buy this book for kicking those negative beliefs that have housed its grips penetratingly on your nerves. This book presents the eye-opening pages for getting control of your day effectively.
Interestingly, written by Walter Mischel, is a brilliant book that shows various techniques for changing your behavior. In this excerpt, a child is given a marshmallow and given a choice! Read the book to know the options and what that child opts for. The book draws on the profound details of research and exemplifies life to highlight the nature of willpower.
Contextually, you would be fascinated by this book as it presents a broader outlook for a large potential to help you change the way we approach self-control. Go through the pages for understanding and mastering self-control for better productivity.
If you are looking to revolutionize your life, no other book can be better than this. How about getting a revolutionary system that got 1% better every day! Indeed, it can be amazingly useful to get your productivity to raise multiple levels.
It is written by James Clear, who enjoys his name as one of the renowned habits experts. In this book, he conveys the idea of adapting to the minuscule changes that can change your lives on the bigger foreground. With texts from cutting edge psychology and neuroscience, you can understand the natural and proven ways to build good habits and break those bad ones, which is pulling you down.
Read the book for a profound approach for getting your productivity levels to be at par with the most competent brains in this world.
In conclusion
Striving straight on the edges for a fertile mind is the need of the hour. Go through the list for a compelling purchase for one of the best productive books in 2020, that fits in your requisites well. Get onto the pages for carrying an expression of a relentless, disciplined, and an open mind to capture the functionality of your life!