What Is The Difference Between MLM and Affiliate Marketing ?
The reason why I start this post, is mainly due to the fact I have asked myself many many times the same question. I also personaly signed up both programs, so I will explain from my own experience the difference between the two. My conclusion of these two type of money-making programs, is totally from own opinion.
MLM – Multimedia Level Marketing

MLM – Multimedia Level Marketing
Here's the official definition of MLM by Wikipedia:
'Multi-level marketing (MLM), also called pyramid selling,[1][2] network marketing,[2][3] and referral marketing,[4] is a marketing strategy for the sale of products or services where the revenue of the MLM company is derived from a non-salaried workforce selling the company's products/services, while the earnings of the participants are derived from a pyramid-shaped or binary compensation commission system.'Many people associate MLM with 'pyramid scheme' which was classed as illegal in the UK by Action Fraud. But there are legitimate MLM businesses, they have existed on the market for a long time. You might have heard of AVON, Amway and Herbalife. There are also many others which are multimillion dollars businesses.
The reason they are being successful are mainly due to:
Less investment on companies' fixed assets
Highly attractive and rewarding compensation plan to its employees.
Offer extremely flexible working hours and great freedom on employee's work-life balance style.
My own expeirence with MLM was with a travel company called InteleTravel. Like many other working mums, I enjoy travel and taking my kids to so many great destinations, including China (my parents still live there). Taking up a position as an independant travel agent, while still working my other full-time job, seems to be an absolutely the right choice at the time.
The main benefits
No sales target
No minimum qualification requirements to join
You can use the facility to book your own travel to enjoy a great saving
Each booking you book for a client, you earn a commission from InteleTravel's compensation system.
Flexibile working hours, you work according to your own time schedule and commitment.
A comprehensive online training library for you to schedule your own training at your own pace.
Weekly live online training webinar from many well-known travel suppliers, namely:

Royal Caribbean Cruise
Holiday Extras
Cosmos
etc
In addition to the independant travel agent scheme, they also offer a company REP program they call it 'Team Building' business option. This is where you help the company recuit, whoever you signed up will become your team member, you will get paid commission by the company, as well as percentage of that person's sales.
This type of setup is mainly known as the MLM feature, while you develop your network, you are building up your matrics, therefore more income stream.
InteleTravel offers an unique reward that if you reach certain level, you are guaranteed a compensation plan that your dependent will benefit as well. This is something I've not heard of with other MLM scheme. Which in essense, is the main attraction to many ambitious working from home mums.
The Cost
ITA (independant travel agent)
One-off fee £142
Monthly fee £38 ongoing
Commission for booking is between 2% – 20% depending on type of booking (cruise booking is usually 20%)
Inital fee $19.99
Monthly fee of $19.99 after you joined.
Commission is for each person you sign up $50
I signed up for both options as being ambitious to start. I didn't really know how much is involved. Now thinking about it, if I were just to start from one, then the outcome will be much differently.
Even though I'm not in the scheme anymore, I do feel the team spirit is really great in terms of encouraging, and inspiring, the team activity is daily and weekly, as long as you want to join and have time for it, there are training opportunites for you.
The team leader who signed me up was a really supportive lady (I can't name her in this post for privacy reason). She's a mother of 3, so she works this as a full-time job, and look after her kids the same time. I was grateful she approached me at the time she did. I was able to learn a lot of people skills from her. She signed up both programs as well, and was able to progress very quickly, after adopting her upline's approved method.
Then there's our top leader who's a 3-star director LG. She's a natural leader and organise the Facebook Live all the time. I feel like she's one of those Ted Talk people I listen to and you always get a little pump up after listened to her story and what she has achieved.
The Negatives
I don't think InteleTravel is particularly bad as a MLM program, but there are drawbacks that doesn't work to my advantage. Therefore, I ended up quiting the program.  
As you are working as your business lead, you are expected to be there all the time, especially when people reaching you via FB messenger or WhatsAPP. I remember replying messages in the middle of the night.
If you get a prospect in a different time zone, like in the US, then their day time is your night, imagine NO SLEEPING, but MESSAGING…
I was told when I signed up that this can be a side job to my full-time job, NOT if you want to make a sale!!! You just have to put in as much time as it required until you get your booking confirmed or a prospect signed up. These all require your time.
 You also have to wait for 60 days to get your commission payment. This is after your customer started their holiday. For people who book their holiday 6 months in advance. You just have to wait for a lot longer for any money to bank in.
It's your business, that's what they told you! So you have to print business cards, leaflets, brochures. I know some mums in the team, they actually take their kids with them, and drop leaflets door to door!
Then there's the endless Facebook, Instagram, Twitter. You just need to keep up with them all. The advice on Facebook posting is, show you daily appearances! Or you won't get noticed!
The marketing promotion is an ongoing commitment. Don't get me wrong, for any business, doing marketing is a must, but until you started, you just have no idea HOW MUCH is required for marketing.


Many people working in InteleTravel will defend their booking system. But for me, I just don't see how they can compete with other major travel system on the market – like Expedia, TripAdvisor, and Love Holidays. Of course there are hundreds others out there. You don't get many good price ones with InteleTravel site, often when you do get a good deal, you found out you CAN'T do package holiday for people, as InteleTravel is not an approved package holiday supplier YET!
When you spend a lot of your time, going into 3 different suppliers and package up a deal for the client, they have already found a cheaper one elsewhere with one of the package holiday website!
This is the main fallback on me. If you haven't had any sales experience like myself, there's very low chance you will pull off this MLM recruit business. I found myself chatting and chatting to people about the program over and over again. But very little lead coming off it.
The very few number of people who are interested, as soon as they found out there's subscription to pay, they want to walk away as well.
I put it down to the person you are, some people can deal with this type of challenge easily, but I found it really hard. I often feel I am doing something to cheat in order to win people over.
That kind of feeling just never get over me easily.
YOU EITHER HAVE THAT SALES PERSON IN YOU OR YOU HAVE NOT!!! That's my conclusion on this.
I are not trying to be negative about sales people, but I think you have to have a natural ability to be one from the start. And I soon found out that I'm not that person. I like to communicate with people, and lend a helping hand, but I am lack of the skill to go for the kill!
So if you know you are the person go for the kill, then go for MLM, there are so many exciting opportunities out there for you to sink you teech in.
Affiliate Marketing
What is Affiliate Marketing? 
According to Wikipedia, 'Affiliate marketing is a type of performance-based marketing in which a business rewards one or more affiliates for each visitor or customer brought by the affiliate's own marketing efforts. '
In a simple word, Affliate marketing is you market or promote someone's product or services that is already on the market, when a sale is made, you get a commission payment for it. Some affliates reward you with number of clicks (PPC), some with number of sales (PPS), and others by pay per lead (PPL). You can read the details of these in one of my other blog posts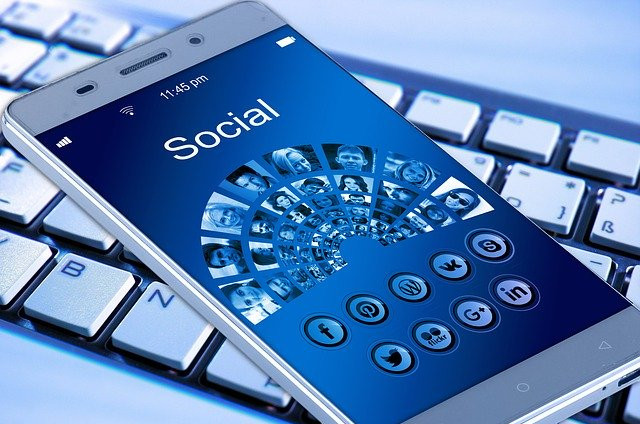 What Do You Need In Order To Be In Affliate Marketing? 
I already know about the affiliate marketing, prior to my joining InteleTravel MLM. I thought if I got people guiding me through, then it will be quicker to get to where I want to the first place. But after going through the program in real practise, I know I didn't want to have the salesman pushing style. But I still want to explore the online world, establish an income stream in a different way.
That's when I found out about affiliate marketing, and ALL you need to start are
A website
Pick an affiliate program or multiple of programs

Willing to write and learn
A lot of people already know about the purpose of a website, it's for companies to publish their products and services. But still not many people know that having a website means you got YOUR OWN BUSINESS, your homebased business, as long as your have the will to learn and will to write a blog!
HOW TO DO THAT? 
I asked the exact question many times, and I watched tons of YouTube videos about it, listened to celebrities, Vloggers, and Podcasters talking about it all over.
Do you know what it is all about?
It's about an influence!
It's about taking a lead! 
You build a pool of information with your passion, with this information, you benefit others, people are natually attracted to you and your webiste.Then you start to do your business! 
It is not that much different, the fact you get paid commission through promoting afflite links on your website and the same way how people get paid with MLM program for their recruitments and taking bookings from people directly.
Affliliate marketing is a lot less 'direct' than MLM.  
But the difference for me is a big one. I get to express MY WAY! I get to say my opinion about the product and services I used. People can hate or love whatever I say, and I get to collect my reward being ME!
Why wouldn't anyone want to make money this way????
Here are the exactly how:
#Website
You pick a niche, being knitting, reading, traveling, parenting, a profession, just about ANYTHING. Then you starting a website.
Find a website hosting company, where you website content will be hosted on their servers – so it can show up on the virtual space.
There are so many hosting companies to choose from, namely
The one I'm using is Wealthy Affiliate, I have to admit, the name sounds like one of those 'getting rich quick' programs. But after researched for a long time. I know WA is a proper program and not a scam. Do a google search yourself and you will see exactly what I mean.
Below is comparison table to tell you more about Wealthy Affliliate program.
#Pick an affiliate program or multiple of programs
This part is easy. Like I explained already, you are picking an interest and a passion YOU like, so here with affiliate program, you can pick anything you like. Such as picking up a pet supplier if you like your pet, a music instrument company if you are into instrument yourself, or picking a travel company, if you enjoy travel and have many interesting holidays a year.
I did a comparison between InteleTravel and high street travel website's commission rate. I can refer people to a really good deal package holiday site, and when they book, I will get the same commission InteleTravel offers.
BUT without the hassle of me booking everything for the customer, as you just send them a link and tell them to book and pay online themselves. Then all commission is recorded through the weblink.
I found TripAdvisor and Expedia are particularly good ones, as they have SO MANY travel products for you to choose from. Whereas with InteleTravel, availability is a big headache!
Also you have the freedom to choose whatever program/comany you want to work with, not just working for one company!
WA also has its inbuild 'affliate programs' platform for you to choose from. This is another advantage I found.
#Willing to write and learn
Now we are talking about writing a blog and learning to go along with the online business idea.
Wealthy Affiliate is the best of its kind I have found.
They have a comprehensive 'Online Entrepreneur Certification' course, it teaches you step by step on how to set it up your online business.
The main focus is 'Affiliate marketing', and it is from here, I fully understand how affiliate marketing works.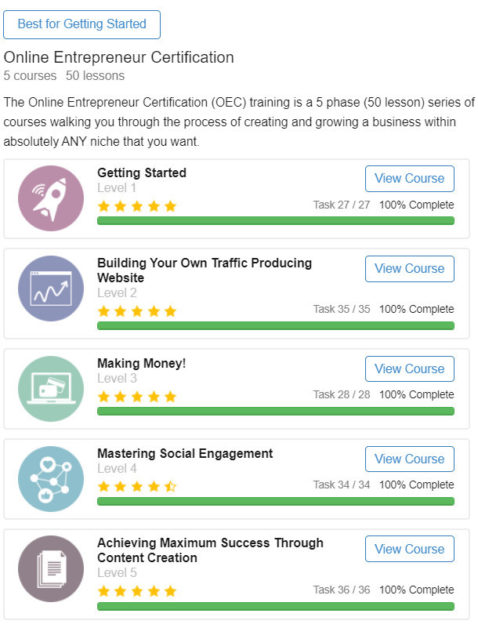 With Wealthy Affiliate, I follow step by step instructions, to build my online business little by little.
If you are ready to jump in this line of business, don't expect to 'getting rich fast', as this is not that type. But in the long run, it will create you a passive income stream, let you work from home or anywhere in the world.
This is the dream job I have always wanted.
I am still far from achieving the end goal.
But by reading this article, I hope you have a better understanding of the difference between MLM and Affiliate Marketing. Some might still think MLM will get you to your goal quicker, if you have the experience and means to go for it.
For me, staying with Wealthy Affliate is my best decision, and I stay focused until succeeding.
Any comments about this post, please feel free to leave comments below.