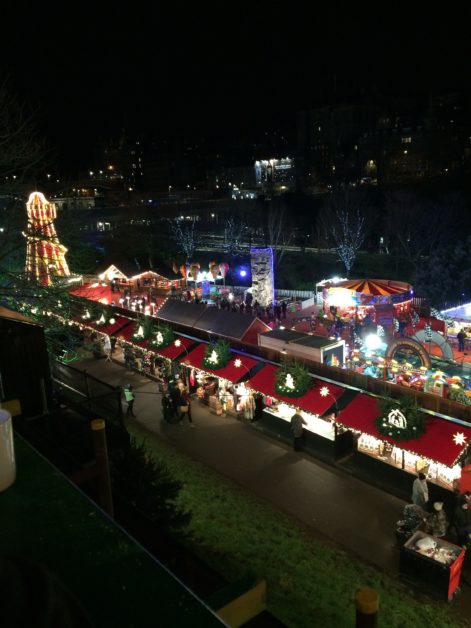 I love Christmas. Not because I get to a few days off from work, can stay with family or get some presents, the joy of Christmas is abundant!
The Xmas for Me from Chinese Background
Starting from the nation are all dressed up! The town centre, the office and the neighbourhood! Everywhere you go, there are lights the shape of Santa Clause, reindeer, jingle bells etc, etc. So cheerful even think about the effort people putting in to make such festive scene! It reminded me when I was in China the celebration of Chinese New Year. Red lanterns, wealth-giving character posters, and celebration banners (Dui Lian) are seen everywhere, everyone is in a festive mood in conversation. I love that warm atmosphere. Christmas reminded those festive memories.
Then there's the preparation of kids' 'Father Christmas presents'! When I was first explained about the Christmas tradition of how parents were to 'remember' their kids 'wish list' from Santa, but the gifts are actually from the parents, they are secretly filled into Santa's stockings, and kids were to discover them in the morning of Xmas day – I found this very amusing!
As there's no such thing in China where I was growing up!
I felt it was just a made-up thing to fool the kids around, but when I witnessed the amazement of my kids talking about what Father Christmas would bring, I started to appreciate the tradition.
Parents want the best for their kids, even if it means going to lengths to prepare for the exciting moment. A friend told me she took a picture with her phone of her kids' wish list, going through many shops to get everything that their kids wanted, and the presents all say they are from Santa!
Lucky none of her kids want the moon from the sky, which would be a BIG challenge for the mother!
Another mother friend has written a letter 'from Santa' praising her kid's achievement during the year and gave a reason why a real pet is not allowed to be a Xmas present – b'cos the animal might freeze to death in Lapland! What a clever idea!
The Scottish Xmas Gift Giving
My kids are lucky at Xmas, as they always get gifts presented to them in a few sessions, and it feels like more than one Xmas!
The reason for this is due to the fact we live in England, because my husband's family are in Scotland.
So there are presents given by friends at home in England, then there are more gifts from Scottish grandma, grandpa, aunt, uncle and cousins. It always gives the wonderful moment of 5 exciting kids (2 kids from mine and 3 from my sister-in-law's) eagerly sorting out their presents, putting them in each corners and wait for the moment of presents-opening. The joy, the excitement, the imagining of how to work out a new toy just creates such a scene – what I would call 'happiness'.
I'm so happy for my kids to be living in such a peaceful country that they have no idea of starvation, homelessness and being under terrorist attack. (Obviously not to mention the warning recently after Paris' attack) And I'd go to a church to pray that day would never come to my children.
Kids are also very luck to have a wonderful grandma who is a great game organiser, kids always get a game or two after the excitement (chaos scene of wrapping paper as well), pass the parcel being one of them, or music status if all kids are in the mood.
For the last few years, we have started the routine of
Christmas Day morning Santa gifts opening at home;
Then get-on-the-road to Scotland and have a typical Scottish Xmas meal for tea with grandma and kids' aunty's family.
The two and half hour trip up north is always a perfect opportunity for me and hubby to reflect on the highlight moments of the year and the admiration of the Scottish scenery.
Edinburgh Xmas Market
This year, we particular arranged to stay at one of the hotels in Edinburgh, and got to go to Edinburgh Christmas Market at Princes Garden.
Edinburgh's Christmas market is one of the most popular in the country. Located in the heart of the city, it's a great place to pick up some unique Christmas presents. There's everything from traditional German Christmas items to Scottish-themed souvenirs.
The market is open every day from 10am to 10pm, and there's something happening every hour. There's a big stage in the centre of the market where you can see live performances, and there are also lots of food and drink stalls.
What a splendid market trip! I almost used up all my phone memories to take pictures. Here are a few shots.
Here is to Christmas! I would like to express my gratitude to all who make my Christmas special and loving. This is a festive and exciting time for all families and friends, wish you all had a great time and looking forwards to the New Year!