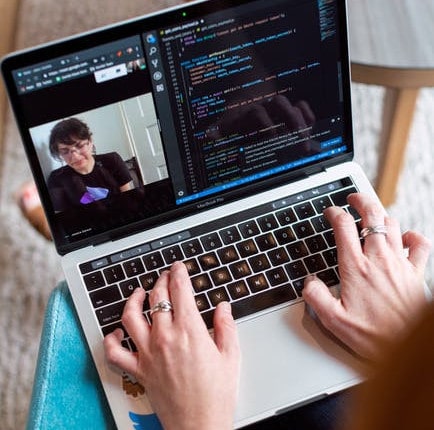 The Five Working From Home Jobs Requires No Formal Qualifications
Introduction
According to Linda Smith from Yahoo Finance UK, there are five remote jobs you can work from home, that require no formal qualification.
Researches by Cardiff of and Southampton universities, nine out of ten employees who have worked at home during a lockdown, would like to continue to do so afterwards. The result of the COVID-19 society study group also indicates productivity among the priority of those working from home during lockdown remained stable or show a sign of improvement.
Professor Alan Felstead, from Cardiff University and the Wales Institute of Social and Economic Research Data and Methods, he says,
"For many years, homeworking has been growing slowly, but since the onset of the pandemic. It is now commonplace."
The good news is that the employer increasingly advertising roles that allow you to work from home, even without formal qualifications.
The Job Roles
What are jobs require no formal qualifications?
Here they are:
Web developers
Data entry administrator
Social media coordinator
Virtual Assistant
Translator
We'll go through details for each of these job roles now
Web Developer
Many web developer, are able to work from home, which takes it, an attractive career option. According to flex job and remote call career coach, Tony Frana,
"There are several work-from-home positions, like customer surveys, web development, sales representatives, or executive data entry specialist, administrative or virtual assistant interpreter or translator, social media evaluator and medical coder, that tend not to require a college degree."
Data Entry Administrator
Data entry professionals enter data into a computer system or into some type of secure file system, their job main may include other types of administrative activities. In general, data entry workers are required to be able to read and type quickly. But formal qualifications aren't always necessary.
Social media coordinator
This is a type of job that uses social media and networking websites to introduce topics and promote products and ideas online.
You may not necessary and need a degree or qualification in communication, but you will need to be very engaged in social media and have a solid understanding of how to use it for business.
Virtual Assistant
Virtual assistant is an extremely flexible staff function to a small business, a busy entrepreneur or an online business. They can work as a self-employed person or work remotely as an employee, and they are especially in demand in recent years.
Entrepreneurs and Online businesses that need help, but don't want to spend the money on office space for staff, could benefit from a virtual assistant's admin work. They perform many of the traditional back-office administrative roles that office managers or customer support staff fulfil.
Check out this Society of Virtual Assistant which was founded in 2005, which support all virtual assistants alike.
Translator
Anyone who's bilingual or multilingual working as a translator can be a great job, which doesn't require a degree. Translators will translate information from one language to another for businesses or individuals such as journalists. Interpreters can perform live translation either face-to-face or via online meetings such as Zoom or Webex sessions.
Good typing skill and editing skills are also needed. Many experienced translators/interpreters also enrol into professional institutes such as the Institute of Translation and Interpreting, which offers various membership options to improve member's employability.
If you enjoy what you are reading here, please comment below to let me know if you have any experience of these roles? Or have you known anyone who is working from home now in one of these roles?