Tourists either love or hate Shanghai. Many people hate high population density and annoying traffic jams. Shanghai is the financial capital and the largest city in China, with a population of 24 million. However, the abundance of tourist attractions in Shanghai will make you forget the overcrowded streets. Some visitors also come to this city for food and consider eating Chinese food one of the best things to do in Shanghai. By following our guide, you will get the most out of your Shanghai trip, its ancient culture, and the magic that makes it one of the most famous cities in the world and the most visited. Here are 10 of the Best Things to Do in Shanghai.
Shanghai Travel Map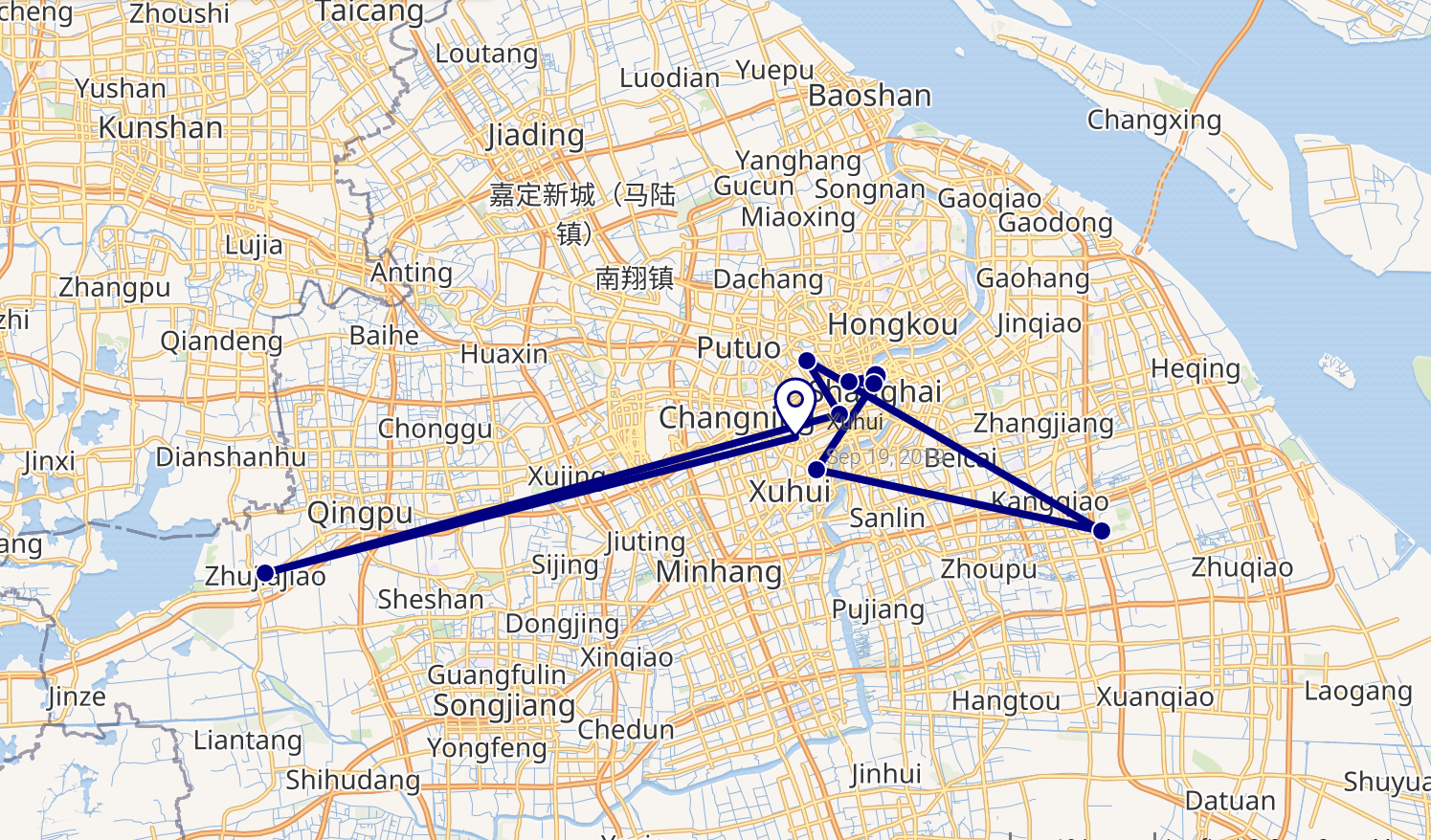 Made with: Travelmap.net
Shanghai Promenade: The Bund
Strolling along the Bund area is simply one of the things any visitor must do when in Shanghai. The Bund is situated on the west side of the Huangpu River and is undoubtedly among Shanghai's most popular tourist attractions. On the one hand, the western side of the Bund is surrounded by buildings with various architectural styles, including Gothic, Roman, and Renaissance.
On the other hand, the eastern side of the river is full of stunning skyscrapers that reach very high altitudes. The best time to walk in The Bond is when the buildings are lit; it is one of the best things to do in Shanghai at night, making it a haven you would be reluctant to leave. This place is one of the most beautiful tourist places in Shanghai and one of the first things to do in Shanghai.
Address: East Zhongshan First Road, Huangpu, Shanghai
Shanghai Museum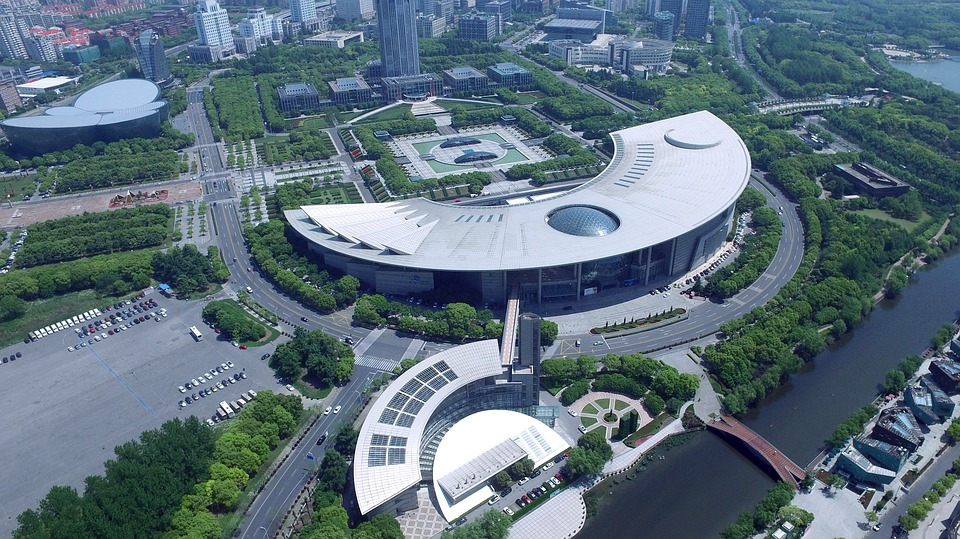 Paris has the Louvre, Amsterdam owns the Rijksmuseum, and Shanghai has its world-class museum: The Shanghai Museum. The five floors building in People's Square contains the best of ancient Chinese history. It traditionally carved wooden furniture, ancient bronze artifacts, and outrageous jade stones from old coins and paintings to priceless ceramics.
The museum contains more than 120,000 pieces that can be found in 11 different galleries. The building is a magnificent work of art, with a round dome representing the sky and a square base representing the ground. The museum offers free admission to about 8,000 people every day, which makes it among the most visited and beautiful tourist attractions in Shanghai.
Address: 201 Renmin Avenue, China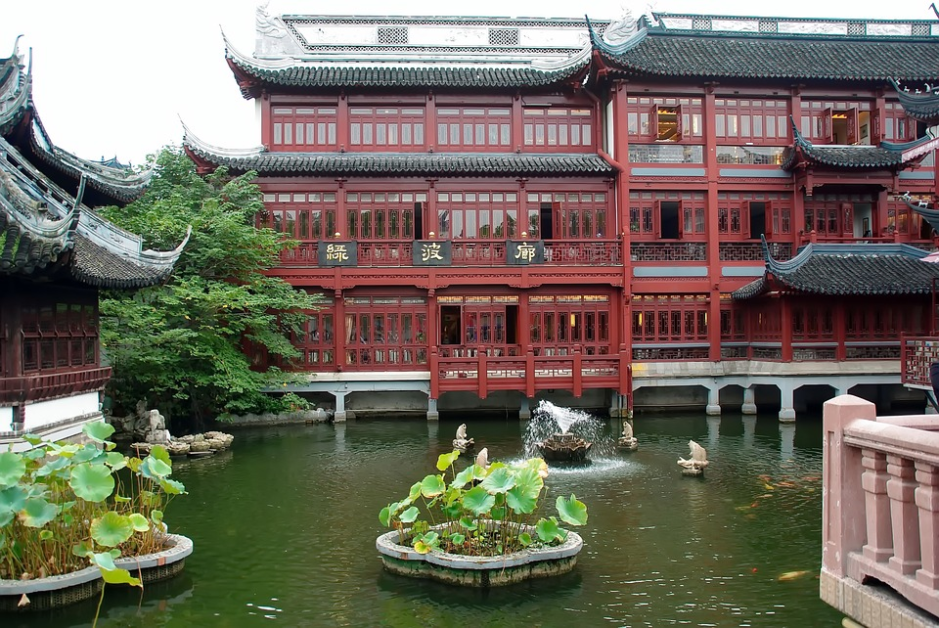 It is a classic garden and one of the oldest gardens in Shanghai. Located in Anren St, the garden dates back to 500 years ago; a large park with an area of about 20,000 meters with a wide array of halls, rocks, and water pools that attract visitors from around the world. The Greek architecture with which the park was built makes the visitor feel two different cultures in one experience. It is a great place to take wonderful memorial photos.
You can visit the park seven days a week from 8:30 am to 17:00. Admission rates are 4.49£ for adults and free for children under six.
Address: 218 Anren St, Huangpu Qu, Shanghai.
Longhua Temple and Pagoda
In a beautiful garden in the southwest region of Shanghai, the magnificent Longhua Temple is still one of the oldest religious sites in China. This important place of worship was built around 242 AD and renovated several times over the centuries. The site is still used for ordinary Buddhist ceremonies and consists of five large halls that will leave you speechless.
Other highlights include the bell tower with a bell more than two meters long and five tons in weight, built around 1382, which is still used on special occasions. A magnificent library that contains ancient manuscripts and proper tools and an impressive array of about 500 gold-plated Luhan Buddhist statues.
Address: 2853 Longhua Road, Xuhui, Shanghai
The Jade Buddha Temple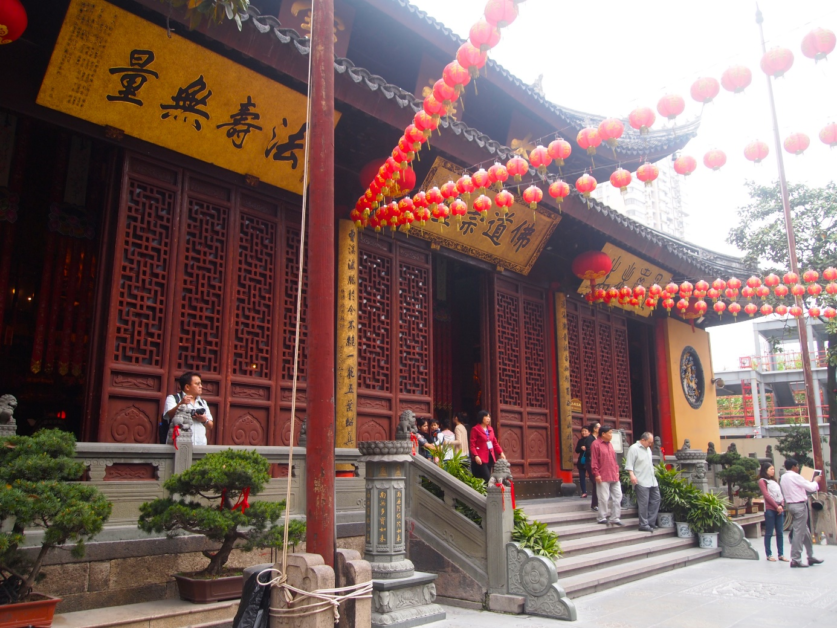 One of the most soul-cleansing things in Shanghai is visiting the Jade Buddha Temple. Famous for its statues of Shakyamuni Buddha carved from solid pieces of pure white jade. This place now functions as a Buddhist monastery but can still be accessed by visitors. However, monks prefer to stay away from onlookers, so if you happen to stumble by a monk, consider yourself very lucky.
Out of respect, you need to remove your shoes before entering the temple, don't worry; you will get a pair of Buddhist slippers. Rest assured, not all Buddhist temples in China adhere to this rule.
The beautiful Jade Buddha Temple stands firm, featuring two statues of Shakyamuni. The building was built in 1928 to replace the original temple in 1882. The Jade Buddha temple is divided into three halls; Devajara Hall, Mahavira Hall, and the Jade Buddha Tower. It will not take much time to visit all halls, but make sure you get the most out of this experience.
Address: 170 Anyuan Road, Jing'an, Shanghai
Shanghai Disney Resort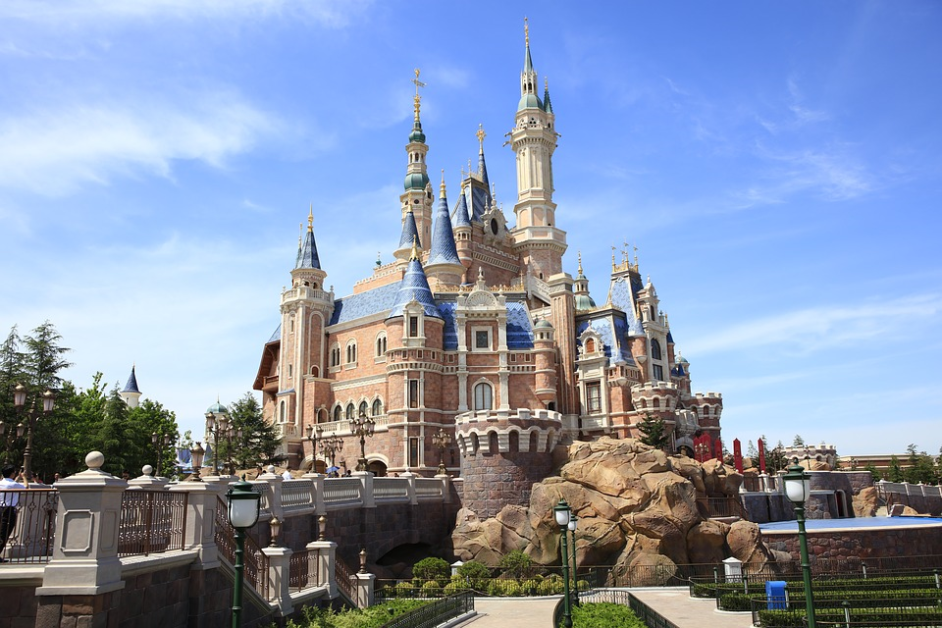 Opened in 2016, Shanghai's Disneyland is one of the most famous theme parks in the world and a magnet for many tourists worldwide.
Disneyland Park is home to many adventures and games, including Adventure Island, a trip inside an island by boat, where visitors rowing to enter the wonderful island and discover the cliffs and hidden treasures.
The park also includes the land of dreams, which lives up to its name for many tourists, children, and adults, as it includes the largest castle within Disneyland Park. Inside the castle, the most famous scenes from Disney cartoons can be seen; scenes from Aladdin and Mulan, The beauty and the beast, and Peter Pan. You will very much enjoy visiting The Labyrinth of Alice in Wonderland.
Entry tickets are £42 for adults, while children's tickets are £32. The park is open 24/7 from 8:00 am to 10:00 pm.
Address: China, Shanghai Shi, Pudong Xinqu, 川沙新镇, Huangzhao Rd, No. 310
Nanjing Road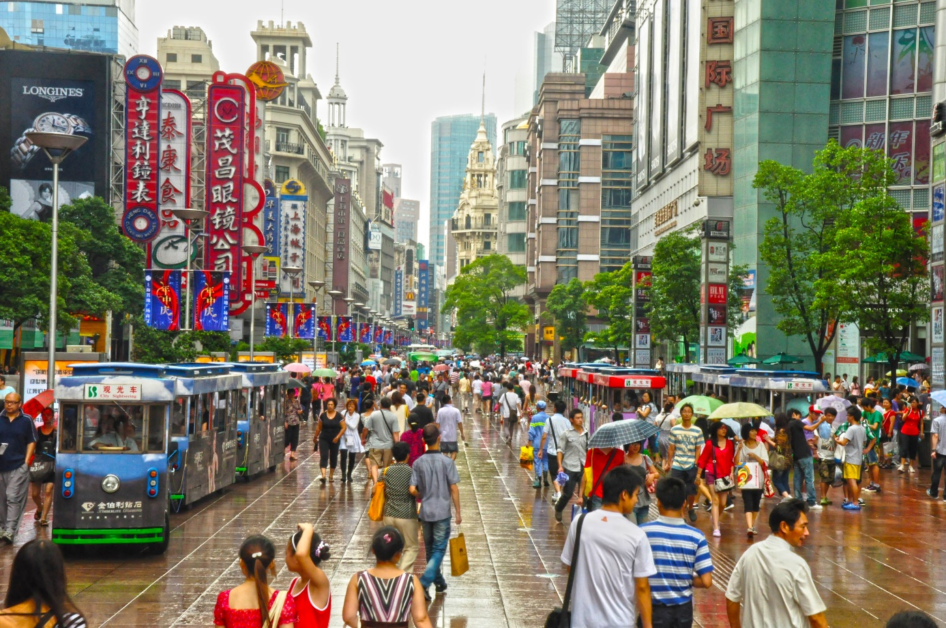 Nanjing Road is a shopping street in Shanghai, one of the world's largest and most famous shopping streets, attracting about one million daily shoppers. The street is among the best tourist attraction in Shanghai. It was established in 1845 and is now divided into two sections; the eastern and the Wester.
The eastern section is the part we are interested in as it contains many Chinese stores selling traditional Chinese artifacts. Nanjing Road today has high-end shops, restaurants, and hotels; the eastern section of this road is a place for pedestrians, so you do not need to worry about cars. Nanjing Road is today among the most beautiful Tourist places in Shanghai and one of the things to do in Shanghai in your leisure time.
Tianzifang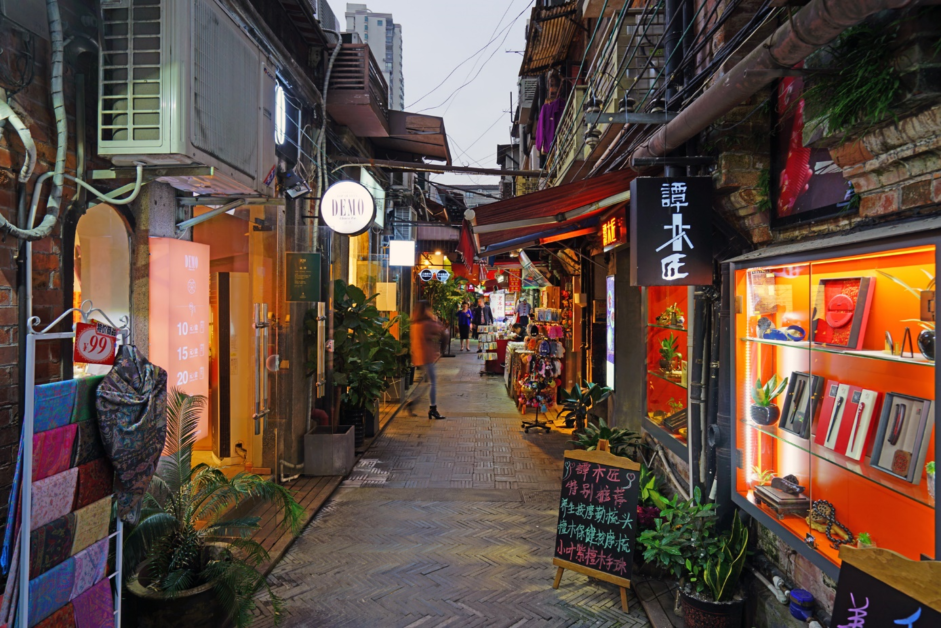 Tianzifang was a residential area in the French concession, and today it is an artistic area similar to Beijing. The site is famous for its ancient architecture and traditional buildings, making it among Shanghai's most beautiful tourist attractions. It would help if you walked along the beautiful, narrow alleys of Tianzifang.
Address: 210 Taikang Rd, Da Pu Qiao, Huangpu Qu, China
Zhujiajiao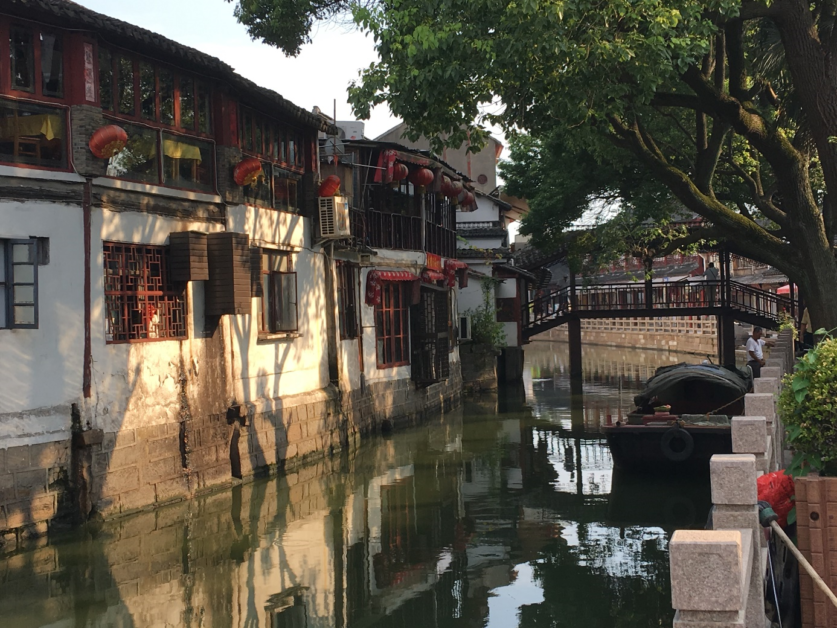 Would you like to ride a boat through the canals? Row your way under old stone bridges and old-fashioned houses? Zhuijiajio is the best place to do that. Even though the city is 1700 years old, we assure you that passing under its bridges is entirely safe.
Plenty of tourists visit the Fangsheng Bridge to take pictures and absorb the beauty of Zhujiajia. You can also see the Keizhi garden; it is undoubtedly one of the most beautiful tourist places in Zhujiajia.
Xujiahui Cathedral or St. Ignatius Cathedral
Built-in 1911 in a new Romanesque style, Xujiahui Cathedral – also known as St. Ignatius Cathedral – is another beautiful reminder of Shanghai's multinational heritage.
In the city's Xujiahui district, the cathedral is considered the most prominent Catholic place of worship in Shanghai. Because of its magnificent park-like location alone, it is one of the things to visit in the city.
Address: 158 Puxi Rd, Xu Jia Hui, Xuhui Qu, Shanghai Shi, China
Want to start your China adventure today? Please click here to get in touch!