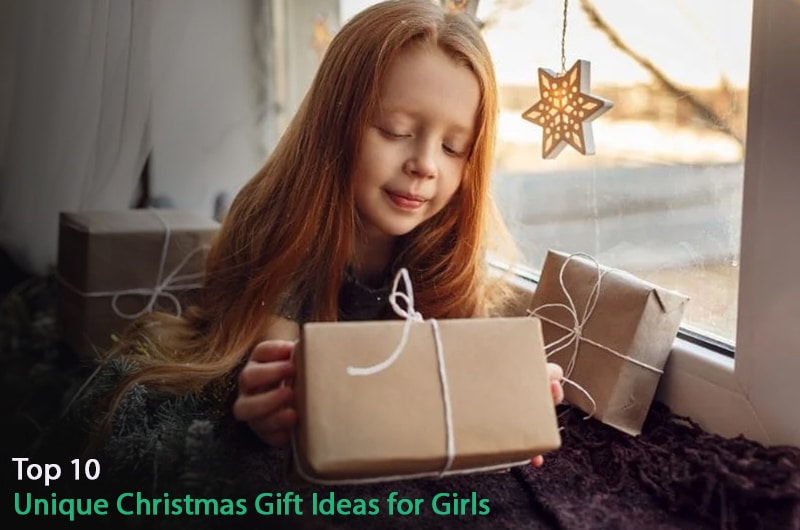 It's that time again – Christmas shopping – Yeh and ehhh!
When it's come to shopping for my kids and my friends' kids, this is no easy task! But thanks to Amazon, I can search and save a list onto Amazon Wishlist and visit it later. This means I can be super organized this year and complete all Xmas shopping well in advance! I will also use this list for girl birthday present shopping, so that's two birds with one stone! Here we go; I am sharing my list with you all!
Every girl needs a glamorous bag for this festive season. This unicorn bag is perfect for the holiday season, gathering with family, going to restaurants, or meeting up with friends. A MUST-HAVE for this Christmas!
This loved mermaid costume will never fail to impress your girl this Xmas! It suits all seasons, winter or summer. It also guarantees popularity among your girl's friends. Imagine their facial expression when they pull this out of the wrapping paper!
This super-valued Combo Party Scratchy set is perfect for this Christmas. There are 36 sheets of high-quality scratch paper.
18 rainbow backgrounds will show after scratching; there are 9 sheets with silver glitter and 9 sheets with gold foil backgrounds. 
You are guaranteed good Christmas fun with this pack for your girl. 
With this scrapbook craft kit, your girl can color, tape, and create artwork. 
It uses self-adhesive letters, decorative tapes, and many colored borders to make a personalized art book with special memories. This could be a great family book to keep for the years to come. Get them started today!  
This origami set will allow your child to create up to 4-meter-long string lights. These can be used to decorate your child's bedroom in this festive season and fill their room with butterflies, birds, and flower-shaped lights. A fantastic way to celebrate Christmas! 
Creative Activity Kits for Kids
These Creative Cases give you 30 fun creative craft activities for your kids this Christmas!
It has pottery, sewing, knitting, painting, and jewelry included in the set. This is a great gift to encourage self-expression and innovation for this age group. They could also help your children to practice their motor skills and problem-solving ability, ultimately achieving decision-making strength.
You can't say no to this gift set, can you? 
With 8 colors included, this box set can produce over 240 tattoos for your children. Let your children be excellent and modern, and style themselves anything they'd like. 
This is a tested product that will be safe for your children to use.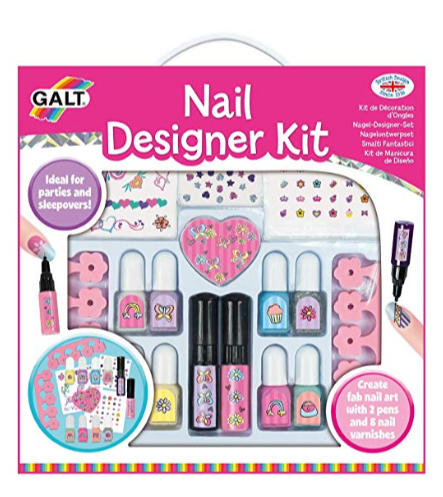 This lovely bright-colored nail art set will give your children hours of fun! Create bold, trendy, and fashionable nails for themselves and their friends! Nail stickers, glitter varnish, and gems are included in this set; follow the guide or create your style and be the unique one standing out from the crowd! 
Does your girl enjoy a good game with her family and her friends? This game gives you the 'quick-thinking naming clue, together with various subjects and different difficulty levels; it will create festive fun for your girl and your family. 
The famous monopoly game is just for girls; instead of buying properties, you will be bidding on dolls of different values! Buy, trade, and swap dolls! Your girl will enjoy collecting rare dolls and building up their asset value, learn to beat others, and win the game in the end! 
This is my list of Xmas gifts for girls. Do you find anything that sparkles your mind for your girl this Christmas? Let me know by leaving a comment below. 
I also have other posts for Christmas below; feel free to browse through them and let me know your ideas!
Best Christmas Books Gift for Children Under £10
Top 10 Xmas Gift Ideas for Boys