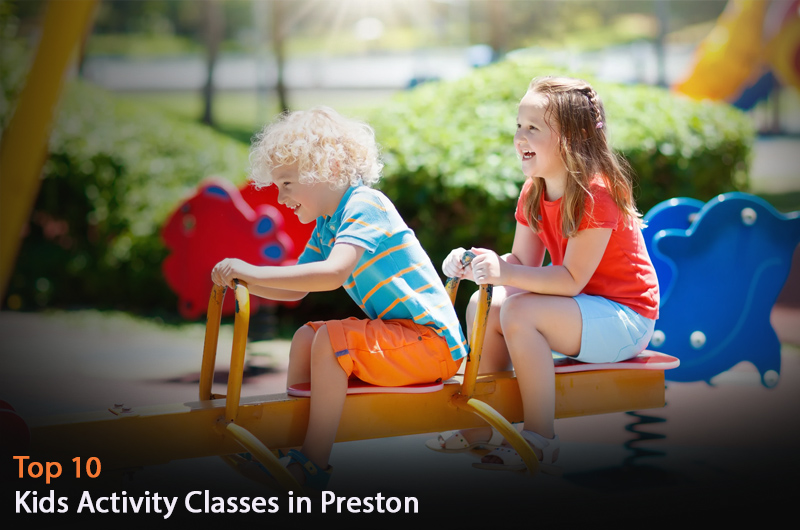 There is no particular order for these classes on the list. My kids are currently enrolled in or have been involved in the past for all of these classes. There might be other brilliant classes in the area that I am unaware of; therefore, I am at no liberty to comment.
Players Drama School.
Penwortham Leisure Centre.
Aquability Swim School.
South Ribble Tennis Centre.
Carol May's Academy (Dancing).
Dance Talent Studio.
Dance Fever Company.
Scouts group 6th Penwortham.
Mini MaGee's Play Centre.
Rascals Party & Play Centre.
1. Players Drama School
This brilliant drama school runs on a Saturday morning, 10 am-1 pm, or afternoon 2 pm-5 pm, taking children of school age and above. The Players Drama School was founded in 1994 by Debbie Carter to teach children acting, dancing, and singing and the confidence to express themselves on and off stage. The venue is The Playhouse Theatre, located right in the middle of the Preston town center. It is also an official theatre with many shows for the general public.

2. Penwortham Leisure Centre
A local council-run leisure center takes children from 6 months onwards for swimming lessons. Its location is off Liverpool road, right next to Penwortham Priory Academy. I've seen some toddler classes; the teachers are brilliantly encouraging! All ages of children are awarded a badge once they reach their milestone. Parents can stay to watch as well.
3. Aquability Swim School
This swimming school runs inside Hutton Grammar School (boys' school). The facility is well-maintained, and the staff is brilliant at dealing with each age group. Classes are on weekday evenings and Saturdays.
4. South Ribble Tennis Centre
A brilliant tennis class for you to bring even a 3-year-old! Clearly defined pathway means young children from the age of 3 can follow a performance or a social route; the structure leads up to 18 years of age. If you have a tennis talent on the rising – this tennis club is an excellent place to start.
5. Carol May's Academy (Dancing)
Established in 1982, this school offers children dancing, performing art, and a range of courses, as well as adult courses running from Monday to Saturday with breaks during half-term and summer holidays. It had recently relocated to a new studio within the Guild Hall building, which makes its regular showcase in the Guild Hall theatre much more convenient.
6. Dance Talent Studio
This is a dancing school run by two brilliant professional dancers, Sue Ashton and Annie Bell, in Leyland. They regularly host a Blackburn St George's Hall show to showcase their students' dance talent. Classes run from Monday to Saturday for children in different age groups and adult dance learners.
7. Dance Fever Company
This local Preston dancing club offers a variety of courses to children as well as adults. They host regular social dance/competition nights throughout the year! Their club studio is also on hire for various occasions. A more established dancing club for your children as well as YOU!
8. Scouts group 6th Penwortham Cubs
This is my child's favorite club! Scouts group is one of the largest mixed youth groups in the UK. According to their website, 'Scouts take part in activities as diverse as kayaking, abseiling, expeditions overseas, photography, climbing and zorbing. As a Scout, you can learn survival skills, first aid, computer programming, or even how to fly a plane. The 6th Penwortham Cubs run on a Monday night from 6.30 pm to 8 pm. Every class, there's an exciting theme; my girl always comes home from Cubs with a happy face!
9. Mini MaGee's Play Centre
This is not a typical kids' class, but I list it here as my kids always enjoy playing there. They just started to run Baby Ballet Class during the week at 11.30. Located near Preston town center, their weekday opening time is from 9.30 am – 6.00 pm, except for shorter weekend openings.
10. Rascals Party & Play Centre
Rascals is also a popular children's Soft Play Centre in Preston. It's within the Capital Centre, only 5 minutes from the M65/M6/M61 motorway junctions. Rascals offer a multi-level soft play structure, bounce on trampolines, play football and basketball on its sports court in the air, or race on our 2-seater go-karts. My kids always like go-karts and never have enough fun trying them on! The opening time is Monday to Saturday, 9.30 am – 6 pm, with a shorter opening on Sunday; they also operate a late night on a Thursday until 7 pm!
I hope you find this helpful list for your kids; more details can be found on their websites. All the above is of my personal view and is not part of any referral scheme. I welcome any comments from readers through this website and my Facebook page. Thanks for reading!

For more kids-related topics, click here.