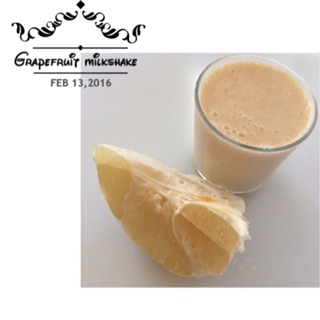 For a Saturday afternoon I make this milkshake to use as my lunch supplement. All you need is below:
half cup of fresh milk
1/4 of grapefruit sliced into cubes
2 BelVita Breakfast Biscuits
a piece of crystal ginger
All these are put into blender for 30 seconds (depends on your choices of blenders). Then it's ready for you!
Grapefruit has a bitter taste if eating as fresh, with crystal ginger, the favour is much lifted and even kids will give it a try!